Home Buyer Leads
We get potential home buyers on the phone every day who would like to speak with a real estate agent about finding a new home. Imagine the possibilities if we started transferring those calls to you or your licensed assistant! When the potential buyer decides to take action, wouldn't you like to be there to capitalize on the opportunity?
Whether you need just a few leads a month or perhaps hundreds, Leadz101 can connect you with more homebuyers who are asking for a buyer's agent to work with. Even better, these buyer leads can be instantly transferred to you the moment they decide to talk to an agent about getting a home search started.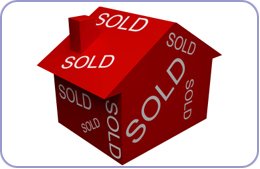 Call us now at 1-800-742-1554 to see how our live transfer lead system works.
How much would your Real Estate business improve if your phone rang with leads that specifically wanted to speak with you?
Leadz101 is one of America's most rapidly expanding lead generation firms because we deliver Real Prospects, in real time, with Real Results:
Leads 100% Generated By Leadz101 - We don't rely on the word of third parties when we assure you of exclusive live transfer home buyer leads. We generate all of our leads in-house.
Home Buyer Leads Delivered Live - When someone wants to learn more about your service, don't let them get cold! Your leads arrive immediately upon expressing interest as live transfers.
Pre-Qualification - You design your live transfer campaign, so you can add key screening questions to prequalify your real estate leads before they are delivered.
Real Time Lead Tracking - Stay current with the number of leads that you have received from our system with any Internet-connected PC. Managing your home buyer leads is simple, even from a remote location!
Home Buyer Leads in a Trickle or a Torrent - We can deliver as many or as few live transfer leads as you need to keep your best agents busy.
Truly Exclusive Leads - Perhaps you've experienced the loss of momentum that can come from getting a batch of stale home buyer leads. Never again! Your real estate leads live transfers arrive hot and exclusive!
Real Estate Leads Delivered Now - With other lead programs, it can take weeks to complete the creative process and media buy, and even longer before results arrive. Your live lead transfer program for home buyers can start delivering leads NOW.
Compliance with the National Do-not-call List - All lists are scrubbed clean and allow for easy opt-out.
A targeted lead Generation Approach for Homebuyer Leads - Live lead transfer allows you to target your prospect by filtering the call list and by sharpening the interactive message so that it motives the right homebuyer prospects to opt in and become leads.
Marketing that Rings True with Homeowners -- Sharp scriptwriters, experienced voice talent, and elite studios help us create unique marketing messages that resonate with homeowners and attract quality targeted homeowner leads just for you.
Improve your closing ratio without spending more time prospecting, pre-qualifying, and chasing down homebuyer leads for follow-up.
To see how Leadz101 can deliver more home buyer leads to you every sales day, call 1-800-742-1554 now! Don't wait!