Auto Loan Leads
Whether you're looking for end-of-lease auto loan leads, new car loan leads, or used car loan leads, Leadz101's automotive specialists can help you get fresh inquiries from consumers looking to finance cars.
Our unique live broadcasting lead generation system combines two remarkable technologies: lead broadcasting, which places your interactive audio message in front of targeted area codes, and NXX exchanges for pennies per dial. Don't forget live transfers either, which deliver the hot auto loan leads to your loan officers when your offer is still fresh in the prospect's mind.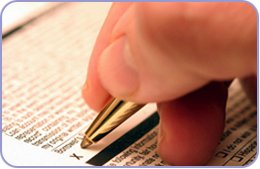 Your broadcasting campaign begins with a professionally produced marketing script recorded by top voice talent. Our experienced scriptwriters know the best ways to motivate serious car buyers to become closable car and truck loan leads.
A simple touch of a button allows consumers with no interest to opt-out. We scrub call lists for compliance with do-no-call requirements from the start.
If you're unhappy with your current leads program, we'll be glad to outline how a live vehicle leads program from Leadz101 can help you achieve your sales goals. Call 1-800-742-1554.
With paper and Internet leads, valuable selling time is lost to missed connections and phone tag. Imagine putting your strongest rep with consumers who want car loans right from the beginning! How many more truck/SUV loans could you add to your monthly production if your salespeople were talking to prospects and making finance quotes instead of leaving messages?
So why choose Leadz101 for exclusive auto loan leads? After all, there are hundreds of live leads companies.
Here are eight key reasons to make Leadz101 your single source for Live Transfer auto leads:
Completely Exclusive Auto Loan Leads - Your message. Your leads. It's that simple.
Real Time Leads - As buyers, we have all experienced diminished interest in an offer as time passes. Nothing beats potential borrowers ringing the phone while your offer is still ringing in their ears.
Additional Screening of Live Leads - Many of our clients want direct transfer live leads. Others want our trained customer service agents to pre-screen and verify each lead. We'll be more than happy to design a live auto leads program to suit your specific requirements.
Geo Targeting of Live Leads - Filtering the call list to target a particular exchange or NXX can pinpoint borrowers within a certain radius of your office or dealership. Other filters can help you generate A-credit or special finance live transfer auto leads.
Easy to Administer Lead Generation - Our Internet based system makes it easy to track your live transfers in real time. You can see stats on your marketing effort as it unfolds.
The Right Number of Live Transfer Leads - Our experienced team can help scale your campaign to produce leads at the right pace to ensure that your salespeople stay busy talking with car buyers. Each lead campaign can be refined to deliver leads in dozens, hundreds, or even thousands.
Live Transfer Auto Loan Leads Now - We don't require long lead times to get your direct response marketing effort underway. If you need live auto loan leads NOW, call 1-800-742-1554.
Live Leads Backed By First Rate Customer Service - We're looking for lenders who think long term and want reliable service form a lead source with similar perspectives. We don't have auto renewal contracts. We'll earn your business with every order based upon the combination of quality service and quality results.
Leadz101 has achieved remarkable growth over the past 12 months because of what we offer our automotive loan clients: Real Prospects, real time, with Real Results. To see how better auto loan leads can deliver better results for you, call 1-800-742-1554 right now!